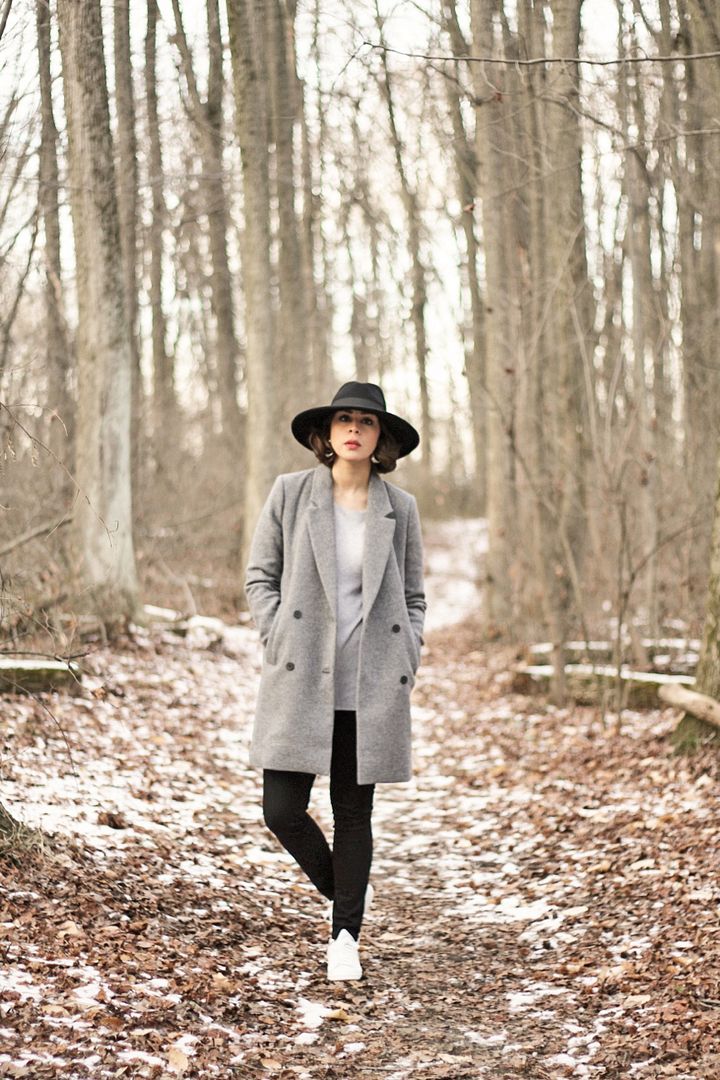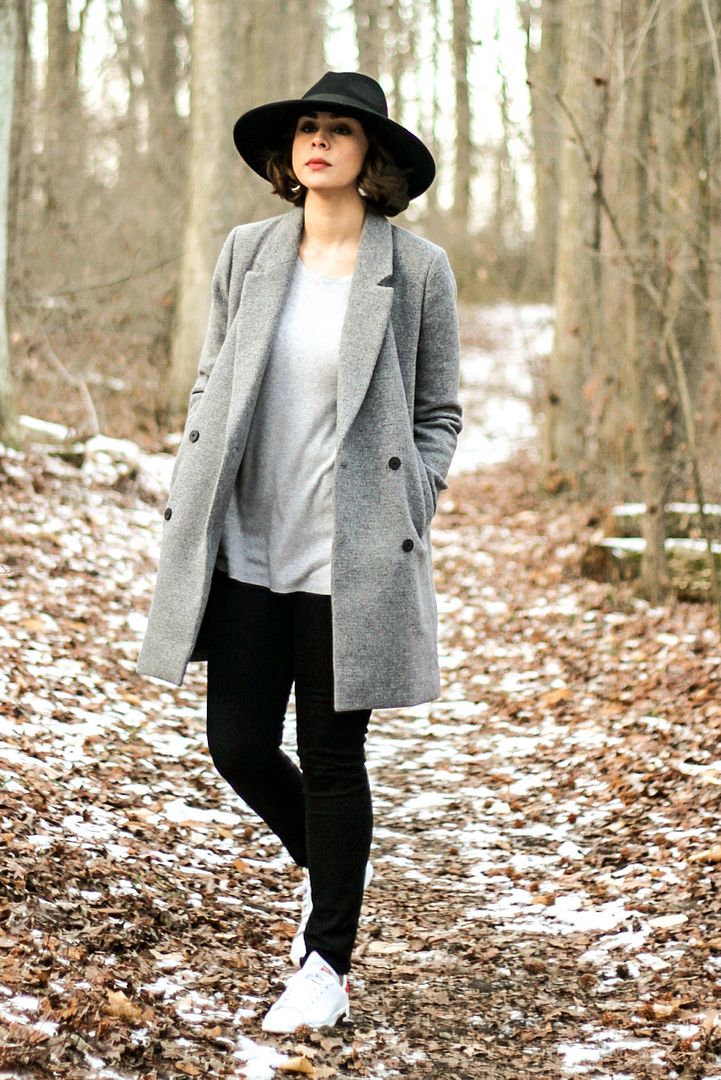 Wearing: Zara Coat | Gap sweater | J Brand jeans | Zara hat | Adidas sneakers

Wore this a couple weeks to take a walk with my boys and though it was a bit chilly that day, I do enjoy these little walks with my little family, plus that's when Gavin's really chill. (or when he's watching Seinfeld) He loves being outside.
On another note, last night while finally going through my e-mails, one subject line stood out. "Mom Blog or Fashion Blog?" It was from a reader expressing her thoughts on my blog. She said "I have been a fan of your blog for a couple years and though I never comment I enjoy your style posts very much. But lately I am not sure the direction your blog is going. It has sort of become a Mom blog"
I'm thinking okay, I appreciate her honesty, but then she has the nerve to say "And it's not what I signed up for. Your son is adorable, don't get me wrong, but I want to see more of your outfits. I hope you can appreciate my criticism"
So yes, this blog started out as a personal style blog, but it has always been a place for me to escape. I am not one to pretend that my life is just about dressing up and everything is rainbows and unicorns. (you can follow someone else for that)
I want you to know me as a person. That includes sharing my ups and downs, my family, my life.
I am happy with the direction it has taken because you guys have been a great support through the good and the bad. Perhaps I should've named my blog something else. But no one knows the life they're gonna be dealt with.
With that said, I'm off to work on my next post featuring my familia.