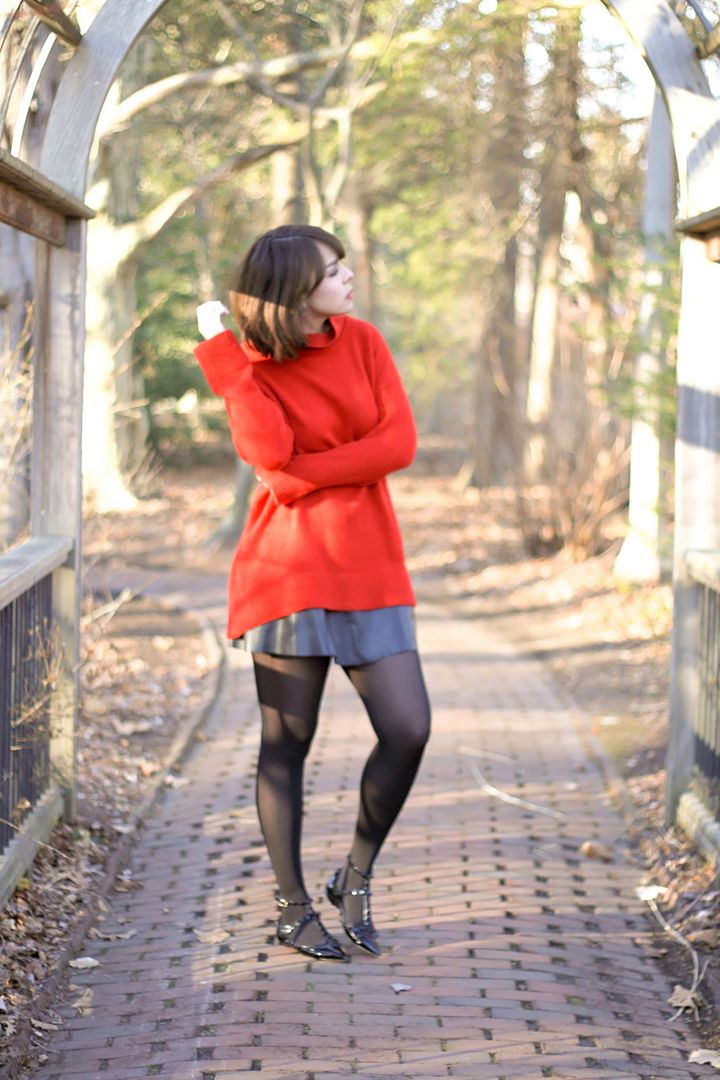 Wearing: Zara turtleneck | Vintage leather skirt | Valentino flats

These photos make me happy because I finally have my bob. Not quite as sharp, but I am very happy I am done with the awkward mullet phase. I'm not sure if I've said this before, pretty sure I have, but I will never EVER get a pixie again. It was too high maintenance for me. If I didn't straighten it, I looked like Kramer.

Well, that's all for today folks. I'm off to make Jumbalaya for the first time. Wish me luck!