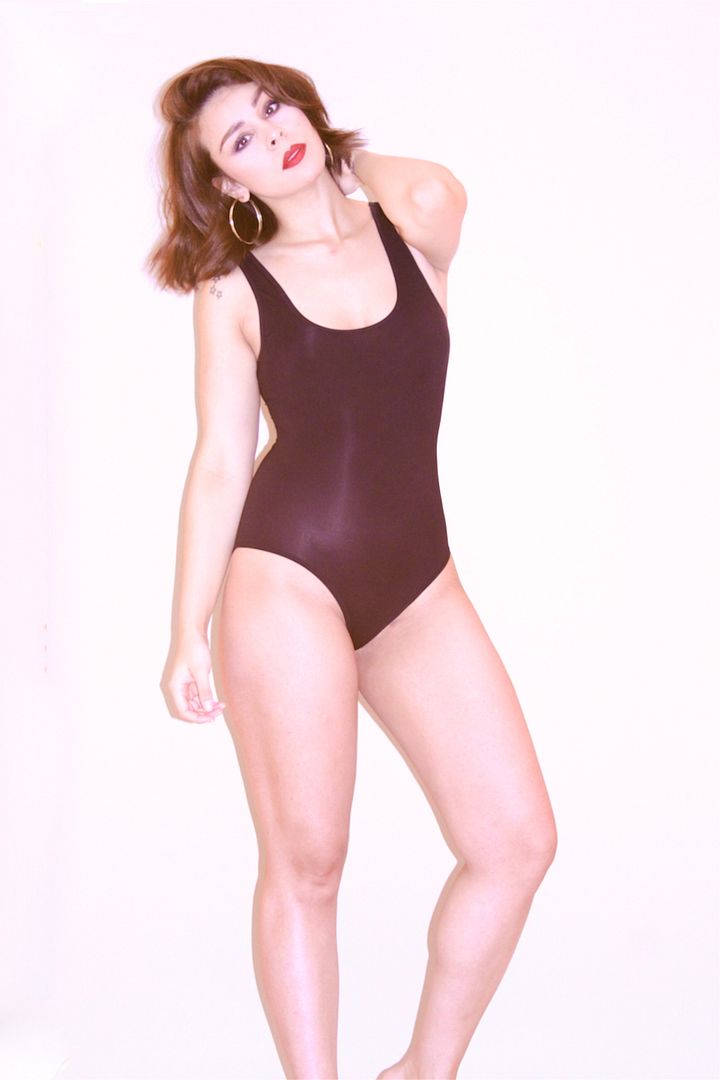 Wearing: American Apparel bodysuit | Christian Louboutin pumps
Usually when I lose weight, I get so excited and celebrate by eating more than I should, you know because all that hard work deserves to be rewarded. But the problem is that I gain some back.
I have lost a total of 50 pounds and these 10 pounds have been a bitch.
This time I tried a new diet. A banana, peanut butter smoothie with Almond milk and flax seeds.
One for breakfast and one for lunch, and for dinner any kind of meat with veggies.
I'm trying to stay away from anything white, like white rice and bread.
Well, this time I lost 3 pounds and Instead of stuffing my face, I decided, well, Kevin gave me the idea to have a photo shoot that celebrates my new body. Because it is a new body, no matter how much weight I lose, pregnancy changes your body forever. And it's not a bad thing, you just have to love yourself enough to live a healthy life.
Anyway, I pulled out my black bodysuit and posed like these last 7 pounds ain't shit.
I recommend everyone to do a small sexy shoot. You're definitely gonna want to look back at them when you're 60 and your tits aren't so perky.