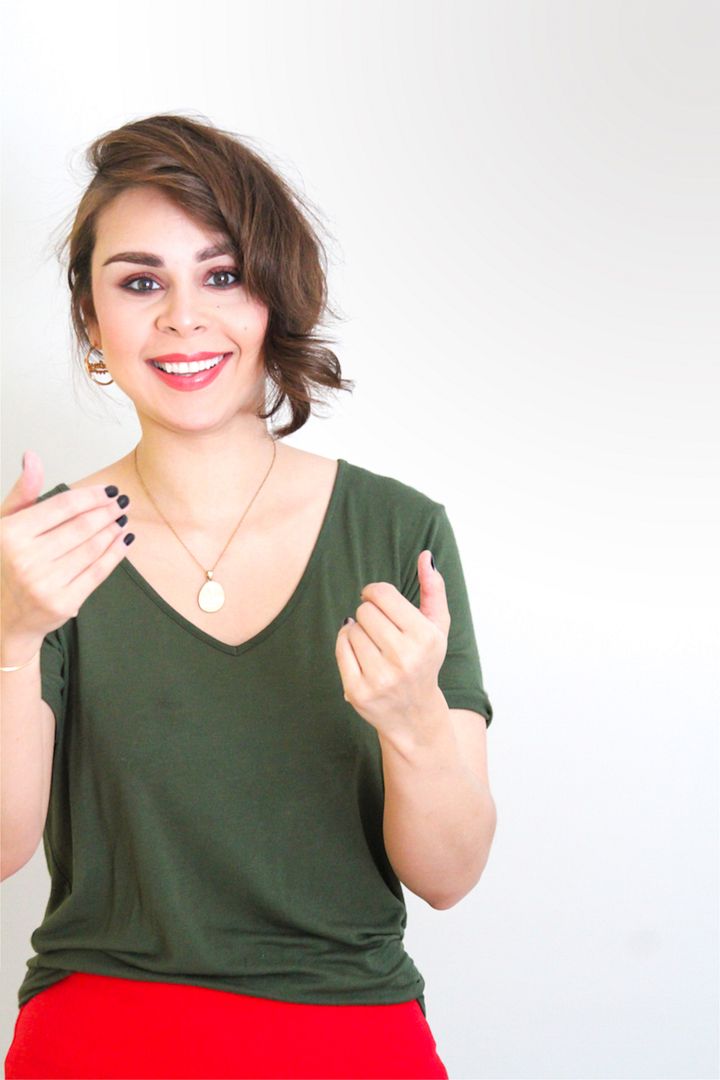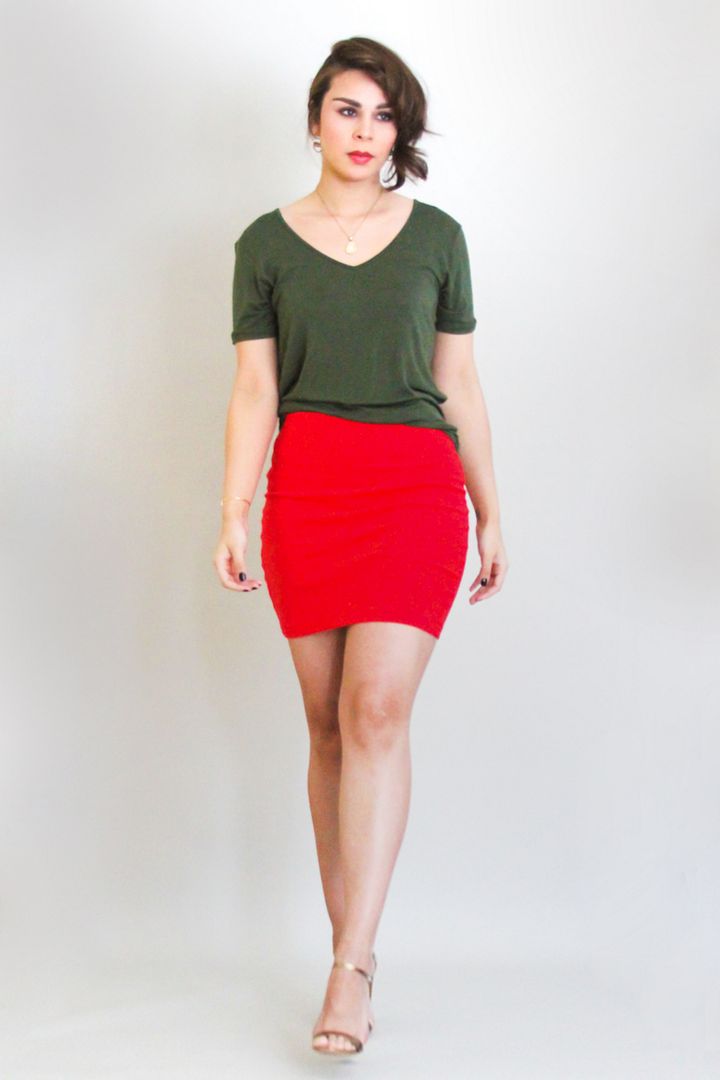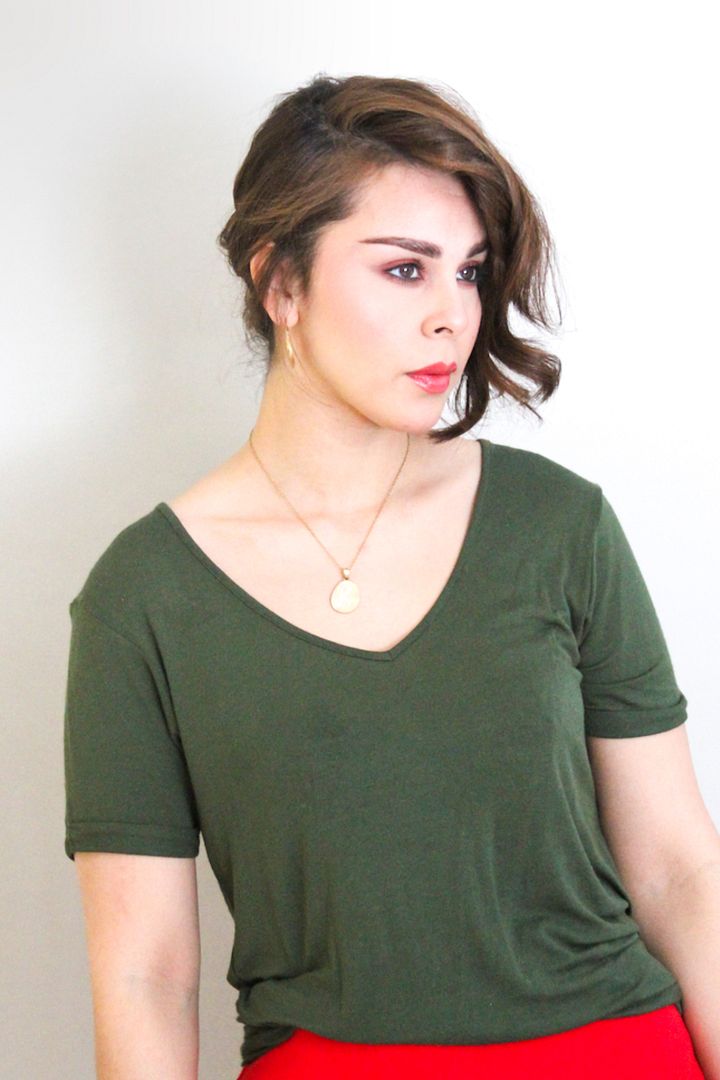 Wearing: Asos tee | American Apparel skirt | Marc Jacobs sandals

Olive Green and Red has always been one of my favorite color combos, and pairing them with my favorite Gold sandals is just the icing on the cake.
These sandals have gone through hell, the strap is already distressed and I'm afraid of one day having to let them go, unless I find a good shoe repair that can match the strap. Is that possible? Has anyone replaced a shoe strap before?