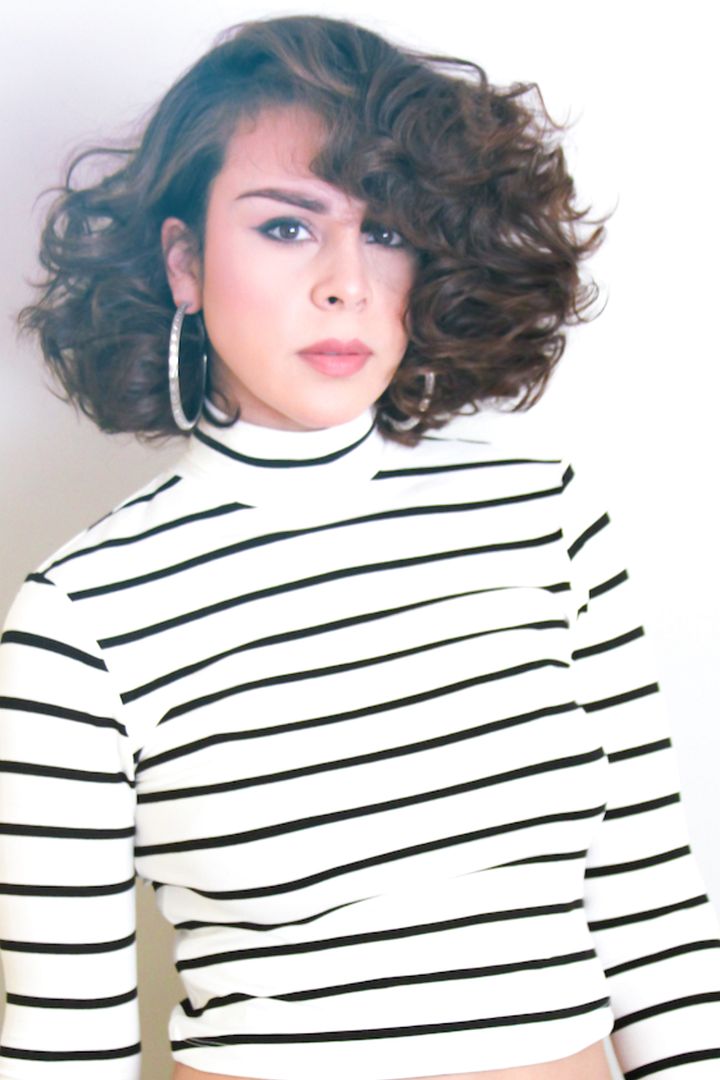 Wearing: Asos turtleneck | J Brand jeans | Gucci Sandals

For some reason the second I put this turtleneck on I got a Jennifer Lopez vibe.
Didn't she at one point wear a similar outfit? I tried searching the for the outfit, but I couldn't find it, so I'm not sure. Anyway, she was my inspiration for this getup. You know she loves a crop top, big hoop earrings and occasionally the big curly hair like in her video Play.
Speaking of hair, I thought I'd try something new like you see in the first two photos. I thought it was cool at first, but it was all over my face and you really couldn't see my eyes in the photos, so I parted it to the side. Hope I didn't disappoint.
Catch you guys on
Instagram
. I'm off to take Gavin to his 18 month check up appointment.