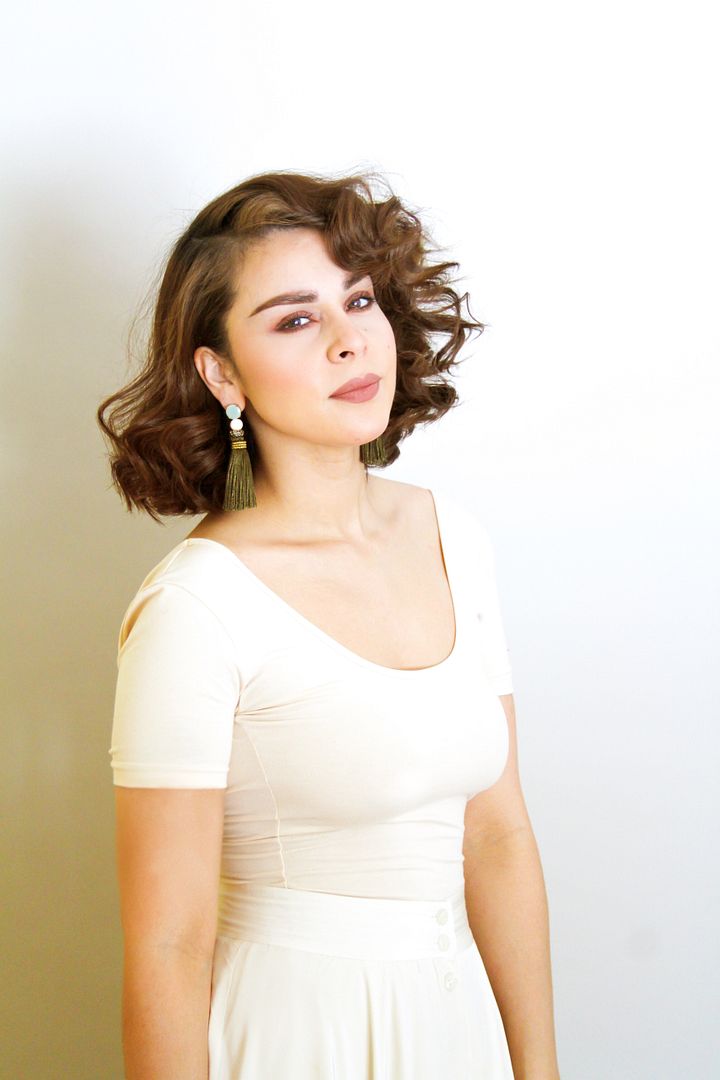 Wearing: American Apparel bodysuit | Madewell skirt (old) | J.CREW earrings | Marc Jacob sandals
Besides a white tee and a pair of skinny jeans, this is another favorite of mine, pairing a bodysuit and midi skirt. It's always so simple, but so classic and elegant.
On another note, I have been feeling like crap, but you know a mother doesn't get a break, so I have to tough it out. And to top it off, I slipped in my shower shaving my legs and I have a terrible bruise on my arm, which I tried to cover in the photos. Its just too disgusting to look at, but if you're curious I posted it on my
Instagram page
.