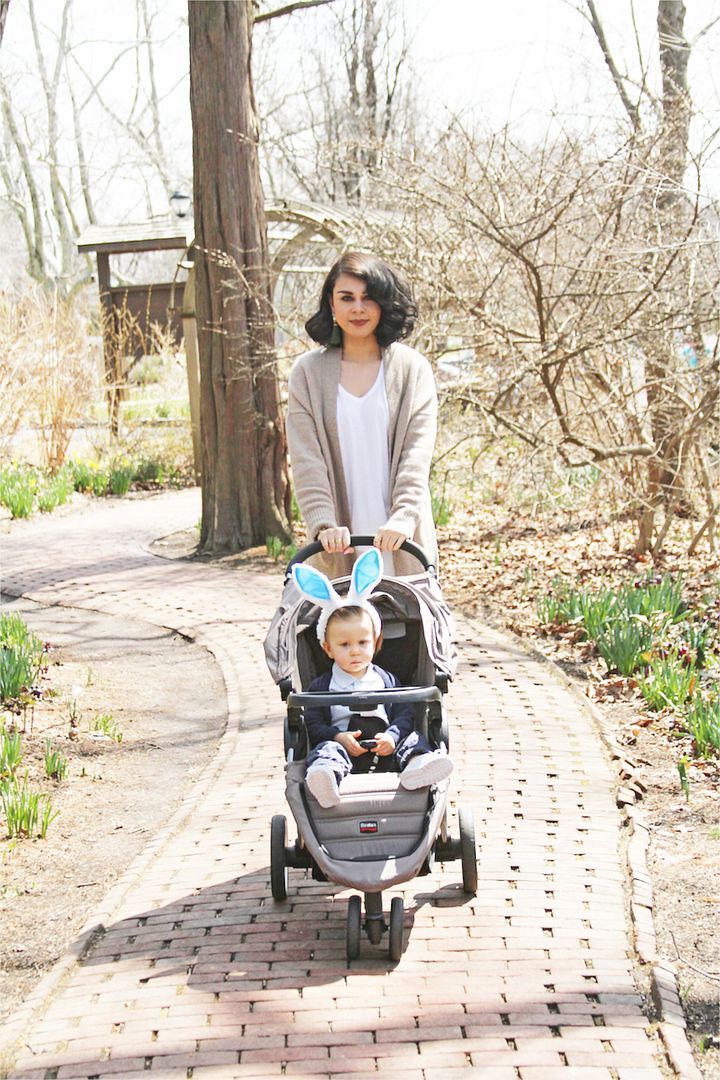 Wearing: Zara cardigan | J.crew tee |
Madewell jeans
| J.crew tassel earrings | Aquazzura pumps
Our Easter started out with reading a prayer and teaching Gavin what Easter is really about. He is still too young to enjoy an Easter egg hunt, so instead we took him to the park. I swear he could run all day without a break.
Anyway, we had our Easter dinner at his Grandpops house (kevin's dad) and he had a little egg hunt for him. Each egg had money in it and it was funny to see his reaction, like "what in the world, paper?" But we all know that won't last for too long. Soon enough he will be looking forward for that money, only all the money that Gavin is gifted always goes to his college fund. Gotta get that education yo.
Hope everyone had a blessed Sunday.