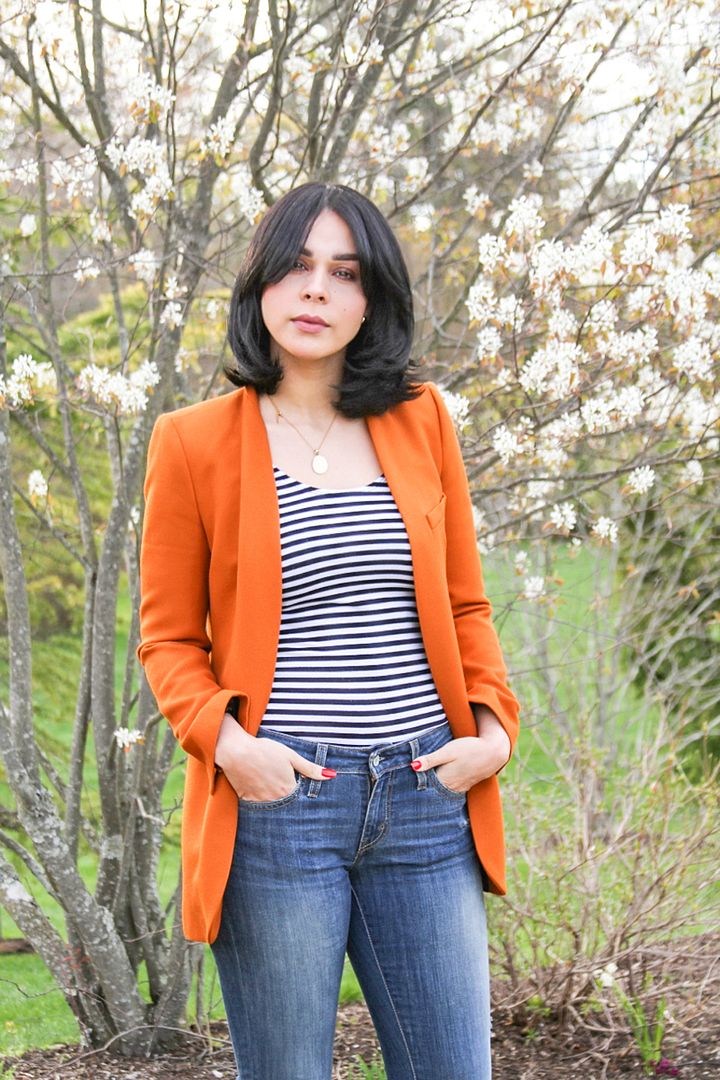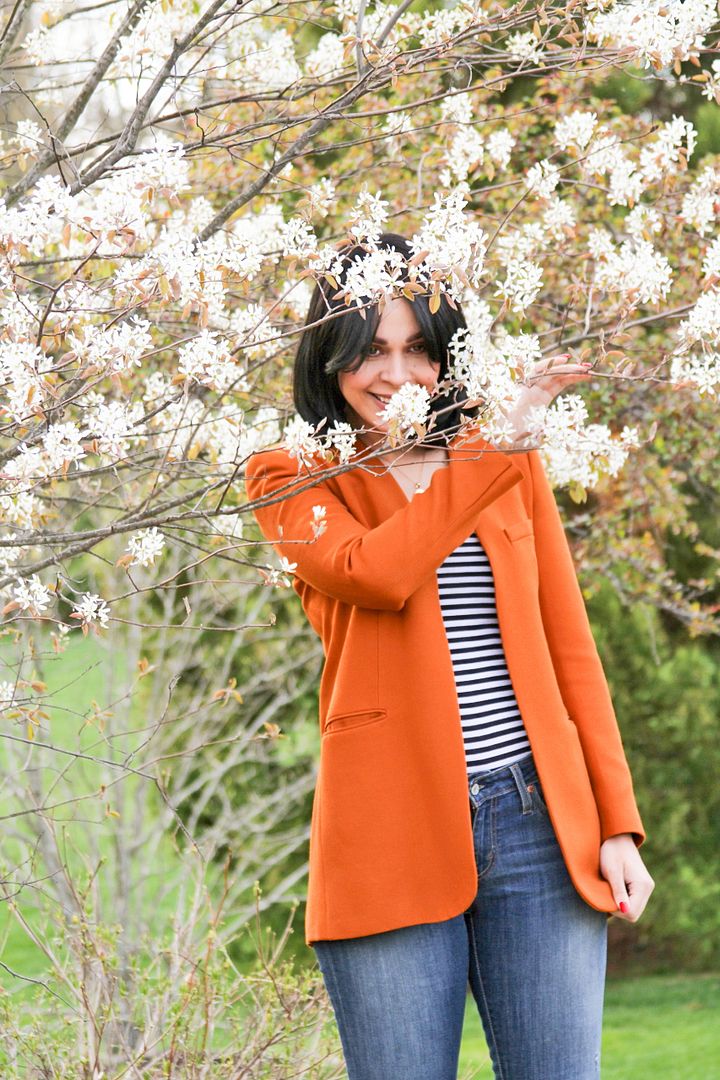 Playing Peek-a-boo with Gavin.
Wearing: Zara Blazer | Zara top | Levis jeans | Tibi sandals
You've seen me wear this blazer a thousand times and you will see me wear it a thousand more.
When I buy things, I always try to create at least 5 outfits. If you love something enough to purchase it, you should want to wear it more than once.