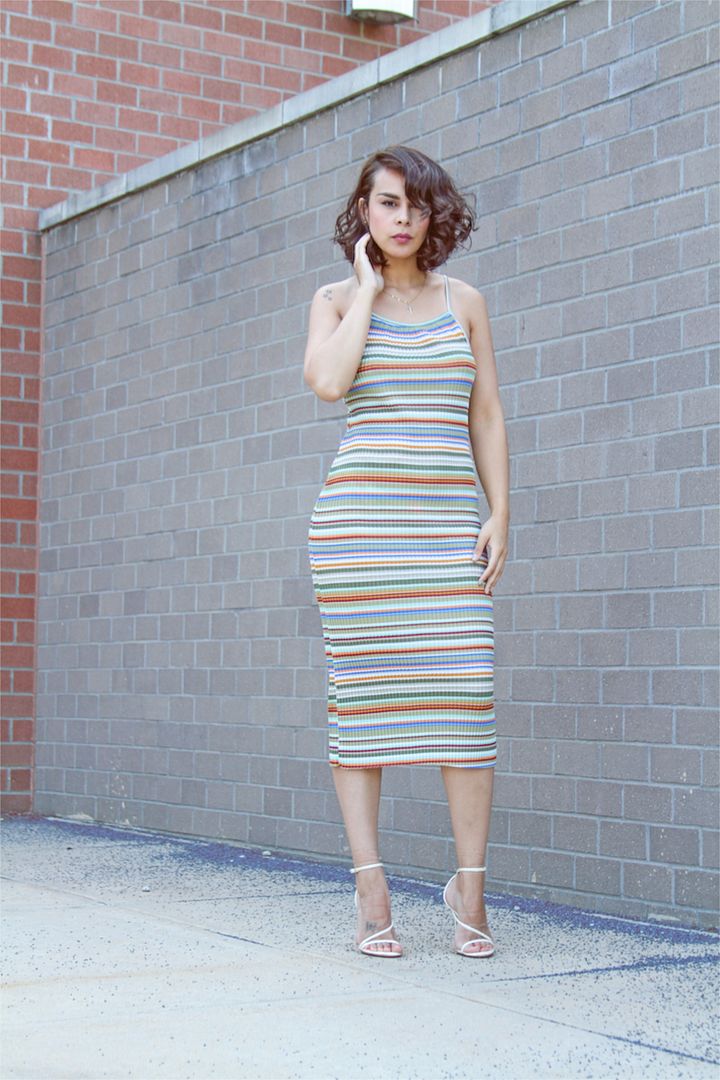 Wearing: Zara dress | B Brian Atwood sandals
Purchased this dress about 2 months ago and I am just now wearing it,
because 2 months ago I kinda had a kangaroo pouch. haha. Speaking of kangaroo pouch, you guys are always asking me how I have lost the weight and there's no secret or crazy work out regime. I just eat less and keep busy with Gavin, However, I am constantly going up and down with my weight. Some days I'm feeling myself and some days I'm just like wtf is wrong with your body Delmy?!
So with that said, eat whatever the hell you want just in moderation.