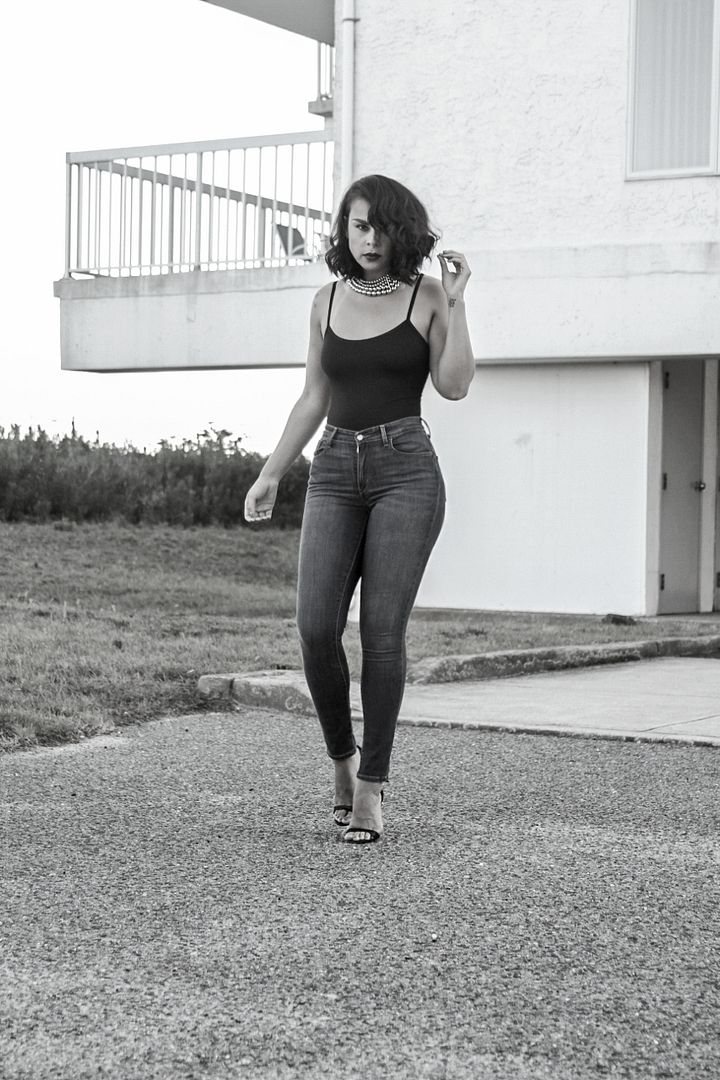 Wearing: American Apparel bodysuit | Levis jeans | Nasty Gal choker | Paul & Betty Sandals |
Spent my Labor Day Weekend in Atlantic City and noticed when I put my bathing suit on that I looked extra curvy. I've been off my diet and I have not weighed myself in a while.
Anyway, I weighed myself yesterday morning and it turns out I gained 7 pounds! I know, you can totally see it in these photos, but I'm not complaining. I kinda like it. However, I will have to eat healthier to prevent from gaining more.