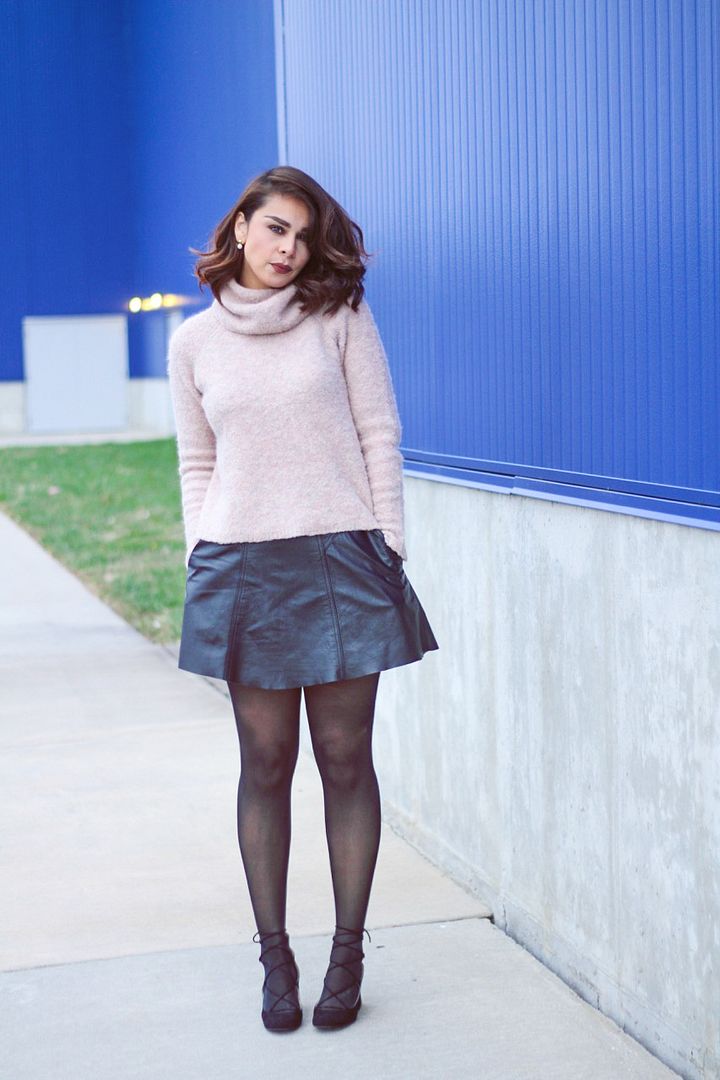 Madewell turtleneck | Vintage leather skirt | Zara pumps
Yes, you are correct. This is the Ikea background. I wore this to go hunt for Gavin's big boy bed.
I thought I'd stand out with my outfit, but another lady took away my throne by wearing a Blue velvet cutout dress.