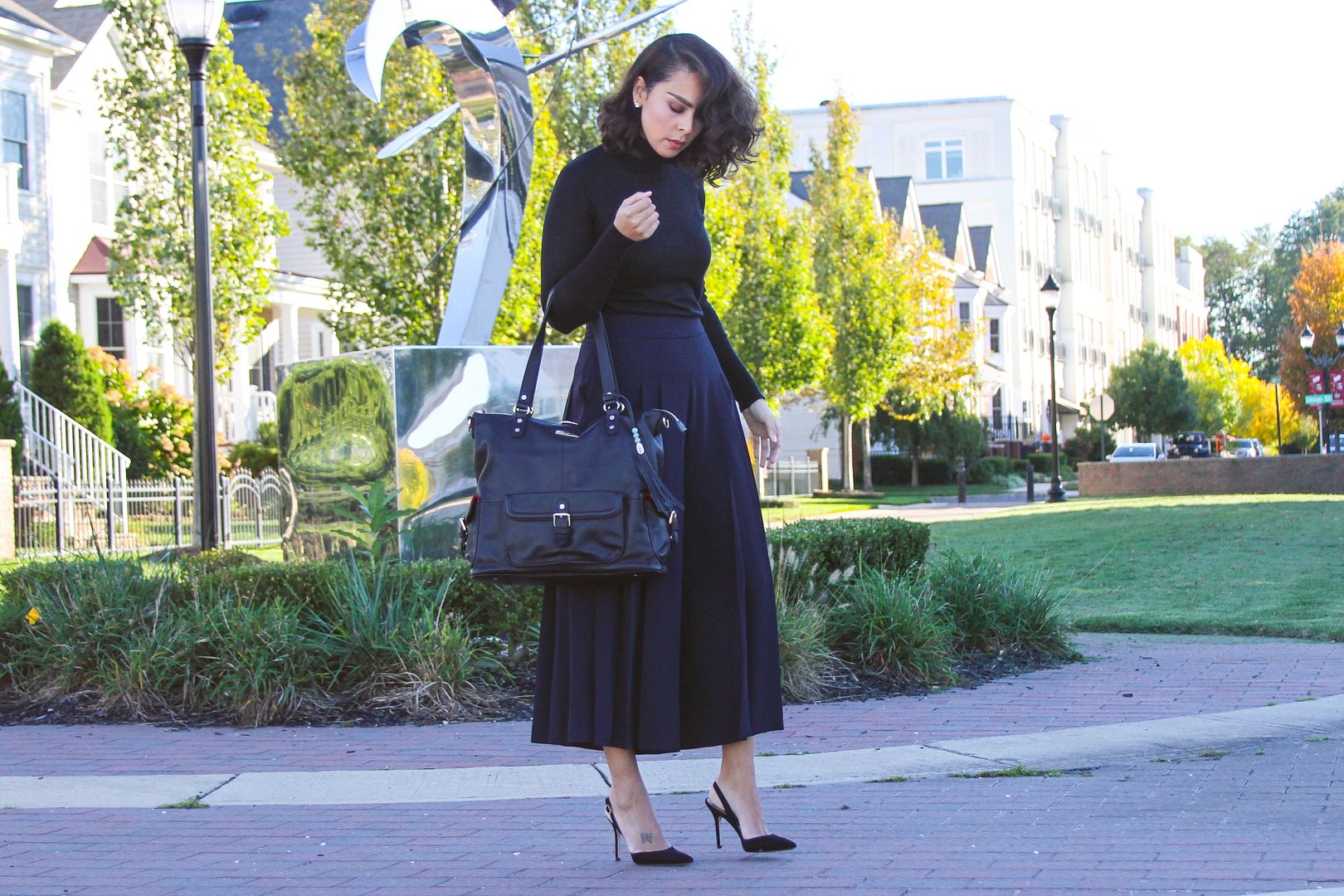 Wearing; Zara turtleneck | Zara Culottes |
Lily Jade bag
| Sam Edelman pumps
Since I started carrying a diaper bag, I kind of gave up on using any other bag. At first I wasn't too fond of my floral bag clashing with all my outfits, then I just didn't care anymore. However, my search for a cute Black leather diaper bag continued.
I always came across Nylon ones, which I am not crazy about and I guess I could've just used a large tote, but the momma's know that we need all those compartments to store snacks, toys, extra clothes, diapers, and even our stuff, otherwise we're just going crazy trying to find anything at the bottom of our bags.
Here's where the mother of all diaper bags comes in, my beautiful
Lily Jade
diaper bag! The leather is buttery soft, it doesn't look like a diaper bag, which compliments my ensembles, I could wear it as backpack, (will show in another post) and I could fit all of Gavin's necessities and then some!
So for all the Momma's and Momma's to be, check out
Lily Jade
to for Stylist Diapers bags.
Stylish diaper bag equals happy mom and happy mom equals happy baby. ;-)