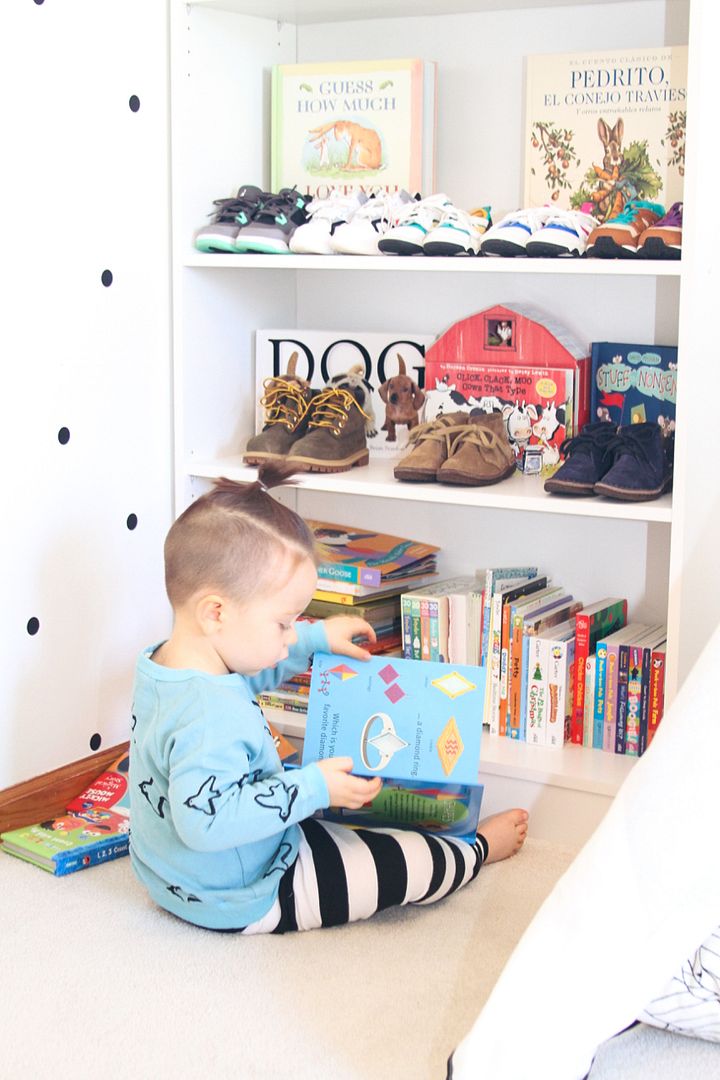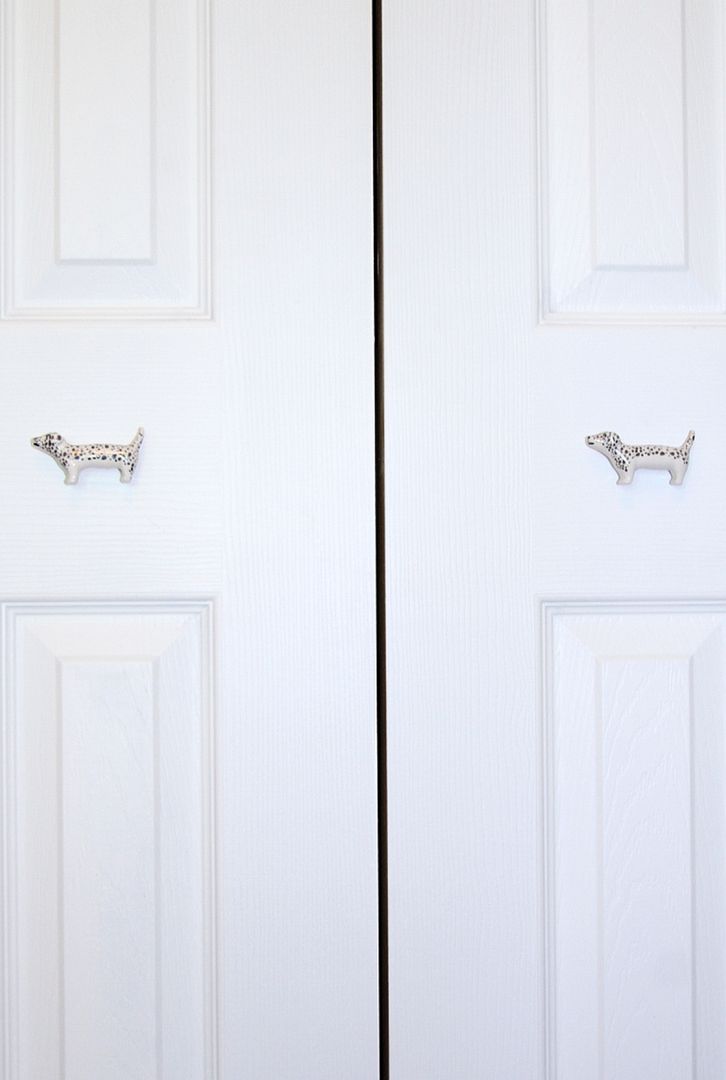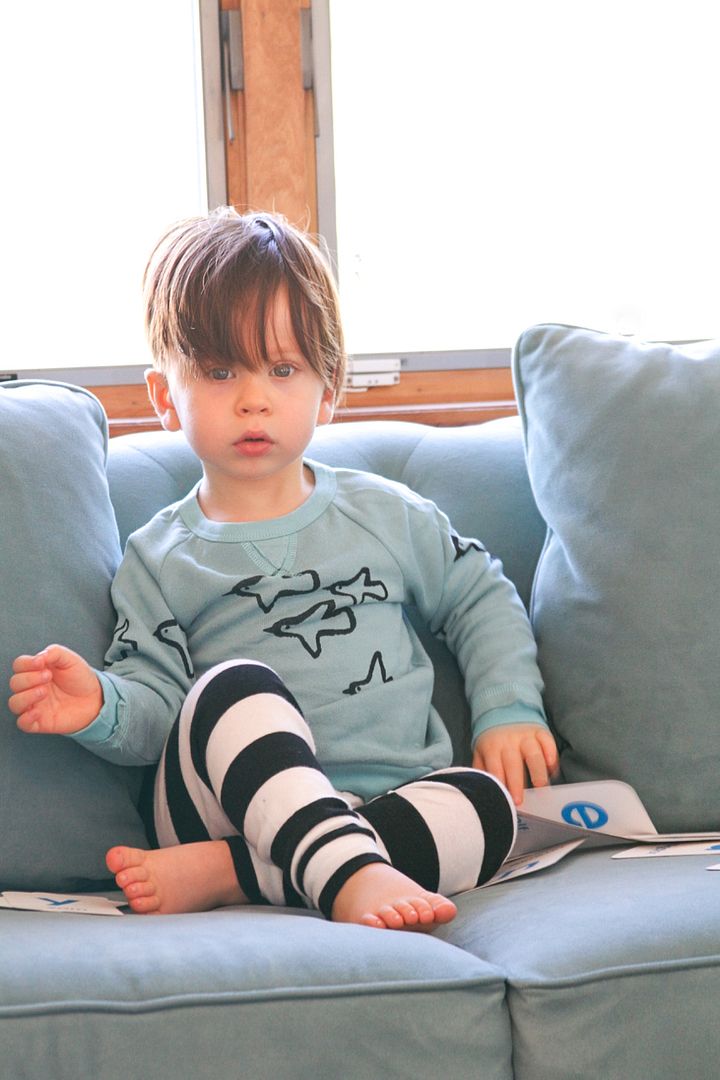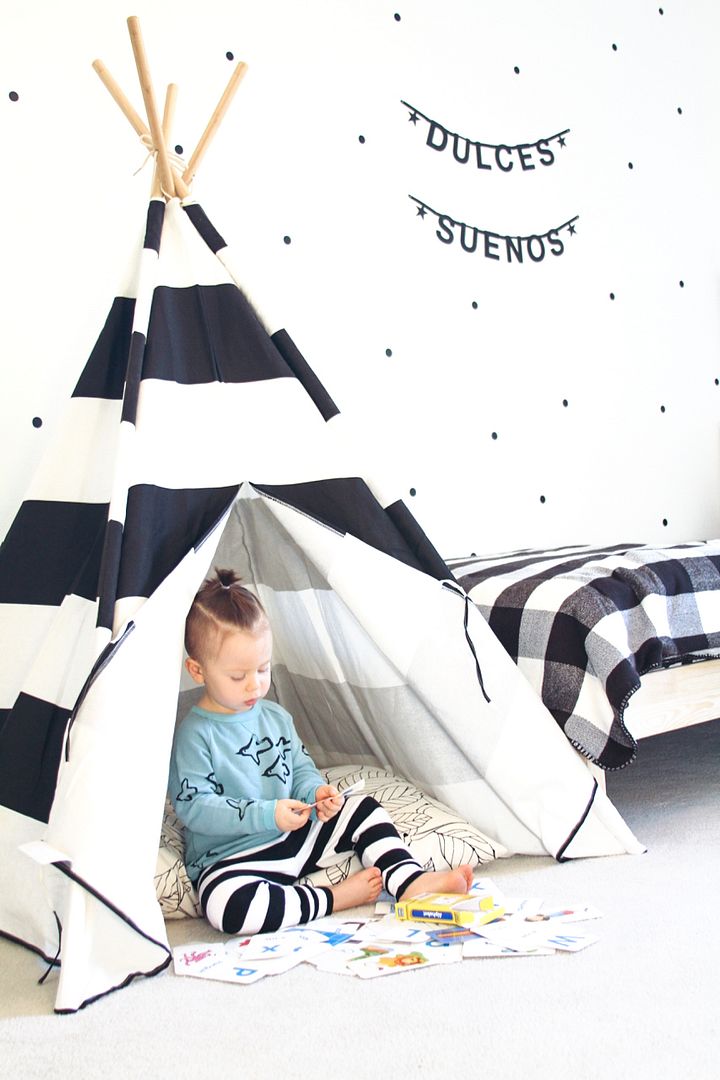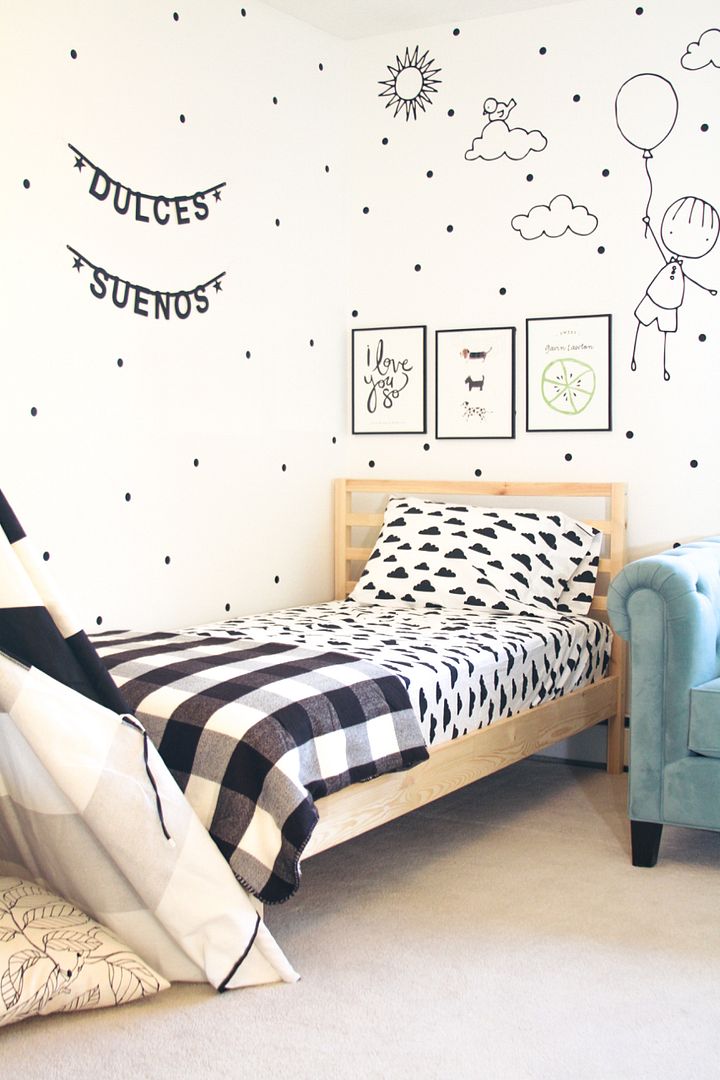 Gavin usually takes his naps in my bed without me, and I noticed that he sleeps a lot longer in my bed than he does in his crib. So I thought it was time for him to have his big boy bed. This was a hard process for me. I cried the first night I left him in his room. I felt like I was losing my baby, but on the upside, his first night was success. He slept 12 hours and Kevin and I were happy proud parents.
Now lets talk about decor. I've never been into cartoon character themes, because kids are always changing their minds. One day is Elmo, another day is Alvin and the Chipmunks and momma don't have times for that. Anyway, I wanted a monochromatic room with little pops of color, something that would still be age appropriate years from now.
My favorite area is his bed. The cute art from
Minted
really completed his room.
If you're looking for some children art or any kind of art, you must check out
Minted
. They carry art from independent artists from all over the world. You can also personalized them with your child name just like I did!
I am so happy the way his room turned out and most importantly that he loves it.
Thank you Minted for your contribution in Gavin's room!
Shop Gavin's Room