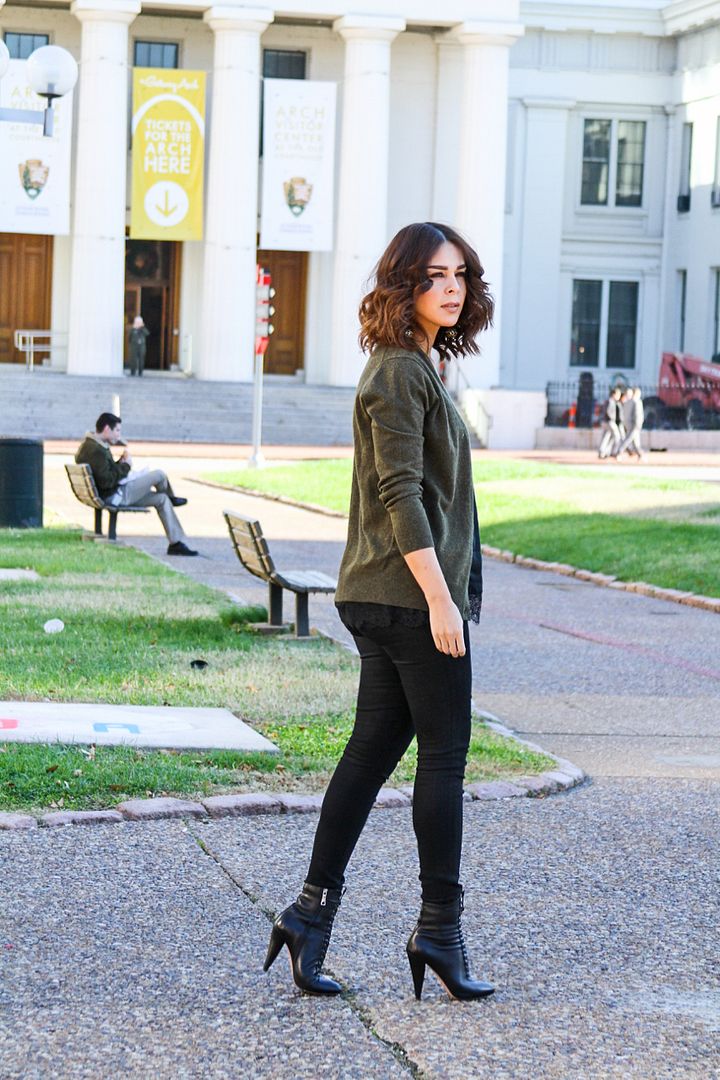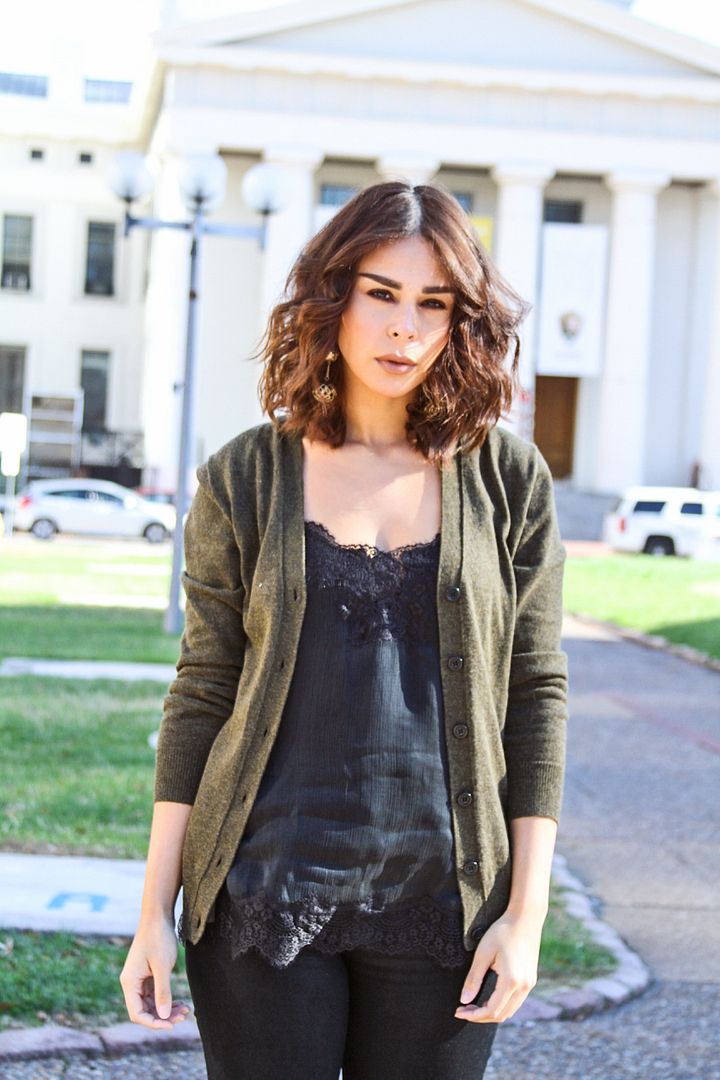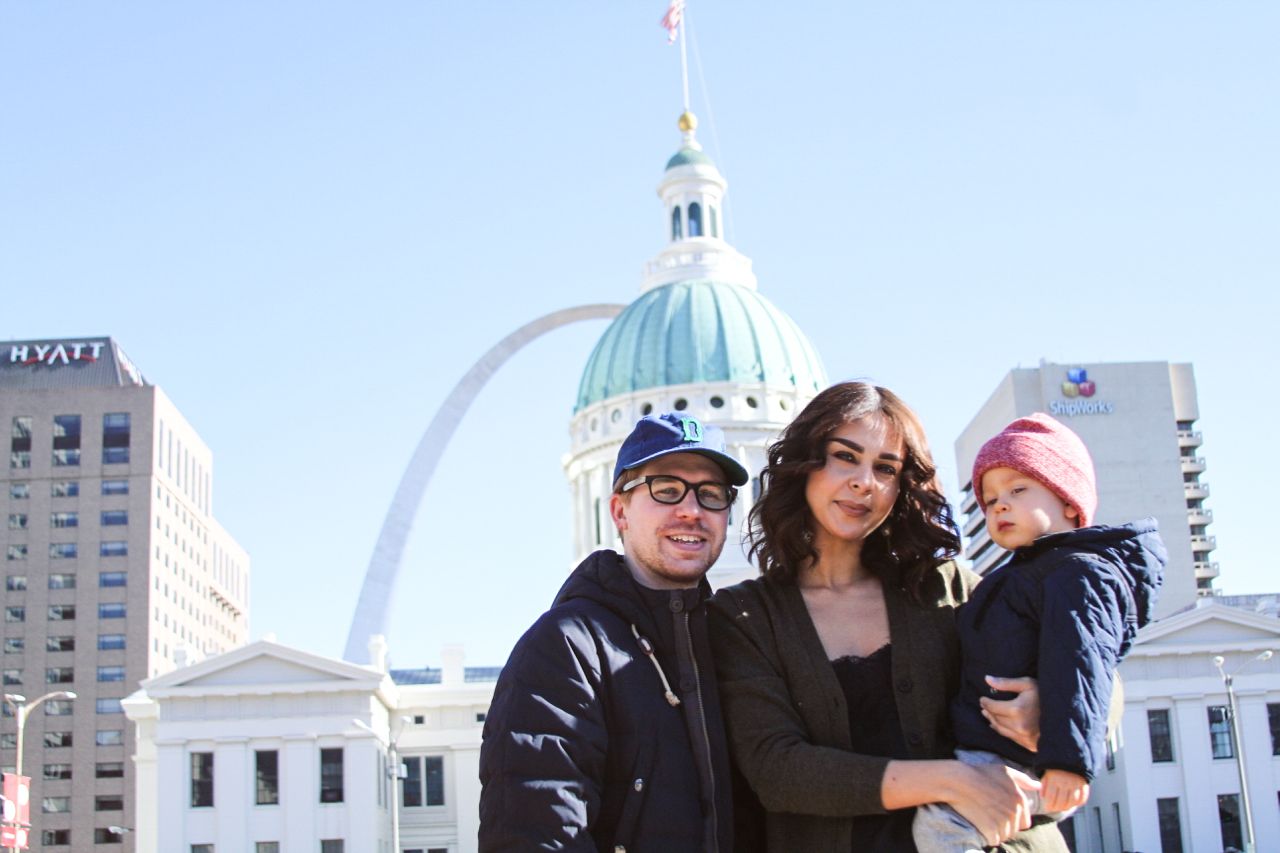 Wearing: J.Crew cardigan | Zara silk cami | Citizens of Humanity jeans | Topshop earrings -old | Prada booties

This was an unexpected stop. We were suppose to stay in Indianapolis for two days, but then we decided to get a head start and drive three hours to St. Louis so the drive to Kansas city would be shorter. The next morning we took advantage of the beautiful weather in St. Louis and had brunch at Rooster's Cafe and did our tourist thing for about 2 hours and then drove to see my family in Kansas city, Missouri.
By the way Gavin was such a trooper. I thought he was gonna be fussy, but he was such a good boy.