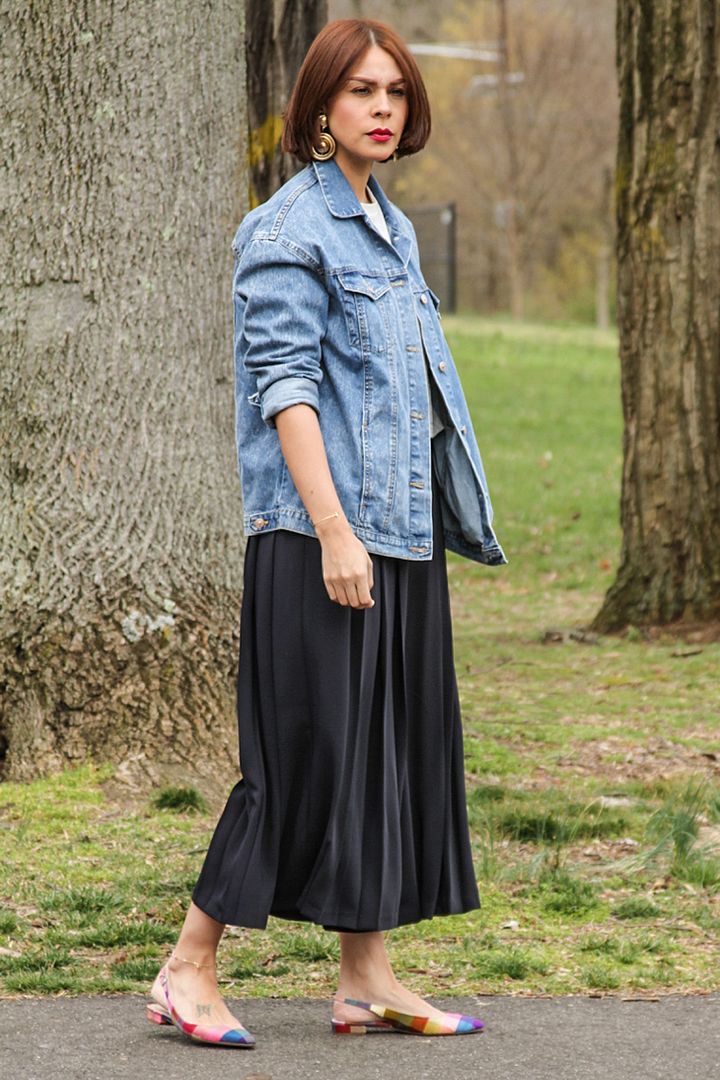 Wearing: Zara denim jacket | Zara culottes | J.Crew flats
First let me start by saying that I hate this weather! One day feels like Spring and the other feels like Winter. My Gavin got a sick since last Monday for a whole week and now I've been sick for 3 days with a strep throat, fever, chills and an earache. It has been so hard to be on Mommy duty, especially when Gavin has suddenly become so clingy.
This morning I couldn't take it anymore so I headed to the ER around 7am and I finally got the good stuff.
Anyway, here are some photos from our Easter Sunday. A day before we all got sick.