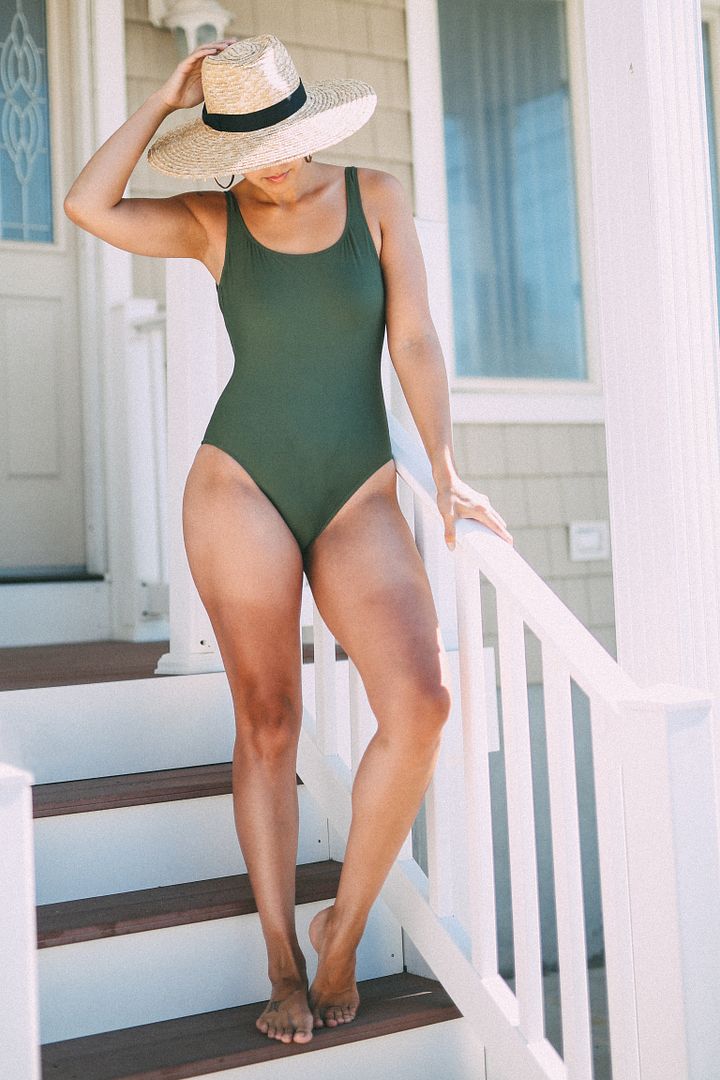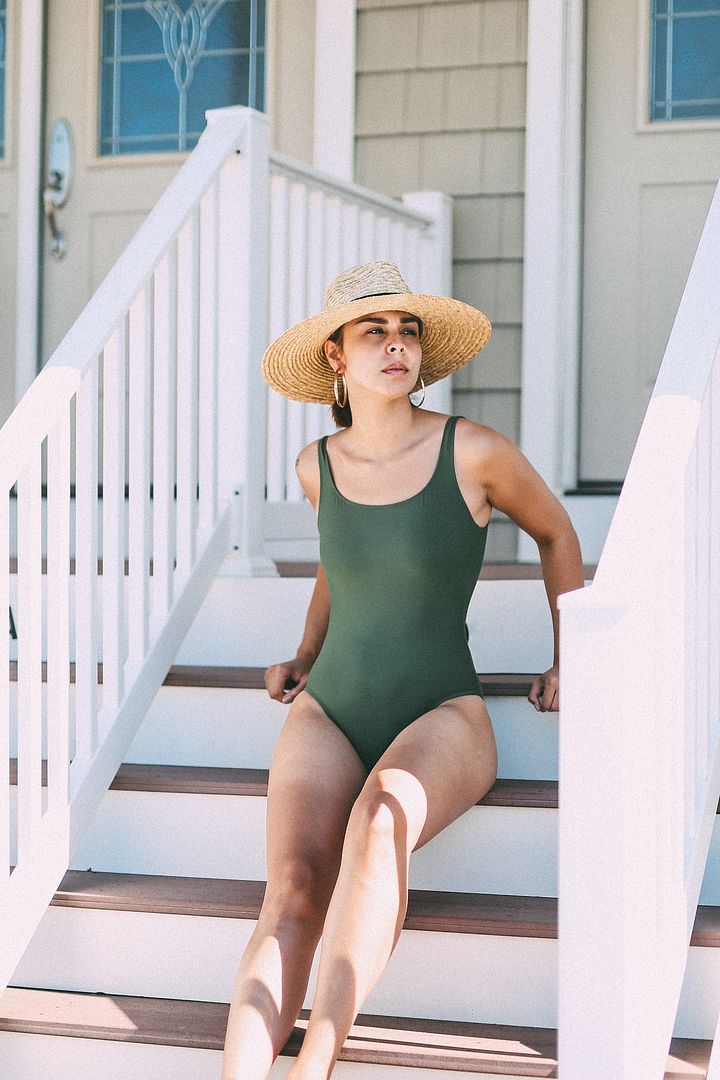 We had another long weekend at the beach and we loved every minute of it. I am so glad Grandpop has this beach house that we can always go to relax and to see how much Gavin enjoys it, makes me even more anxious for a bigger family. It's been 7 months of trying to conceive and still nada.
Mamas send me some baby dust!
Side note: Ignore my awkward leg tan line. Got it 2 weeks go when I wore shorts to the beach, but it's almost gone now.
WEARING
J.Crew Swimsuit
Lack of Color Hat