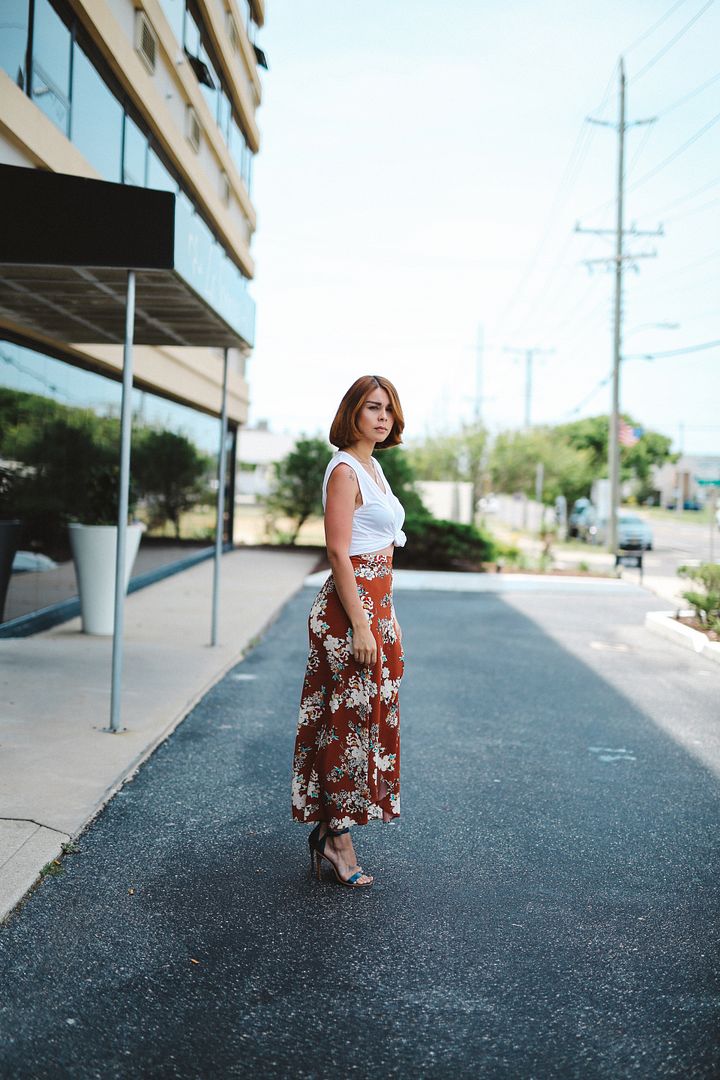 This outfit reminds me so much of how I use to dress in the 90's. I wore a lot of wrap skirts and crop tops, only with espadrilles just to sit outside on a car with my girls and bullshit. That was pretty much how we spent our Summers, until a fight broke out and my mom and dad were yelling out the window "Delmy sube ahora!" which is "Delmy get your ass home now!"
Yep, I got all of that from this outfit.
I miss my childhood.
WEARING