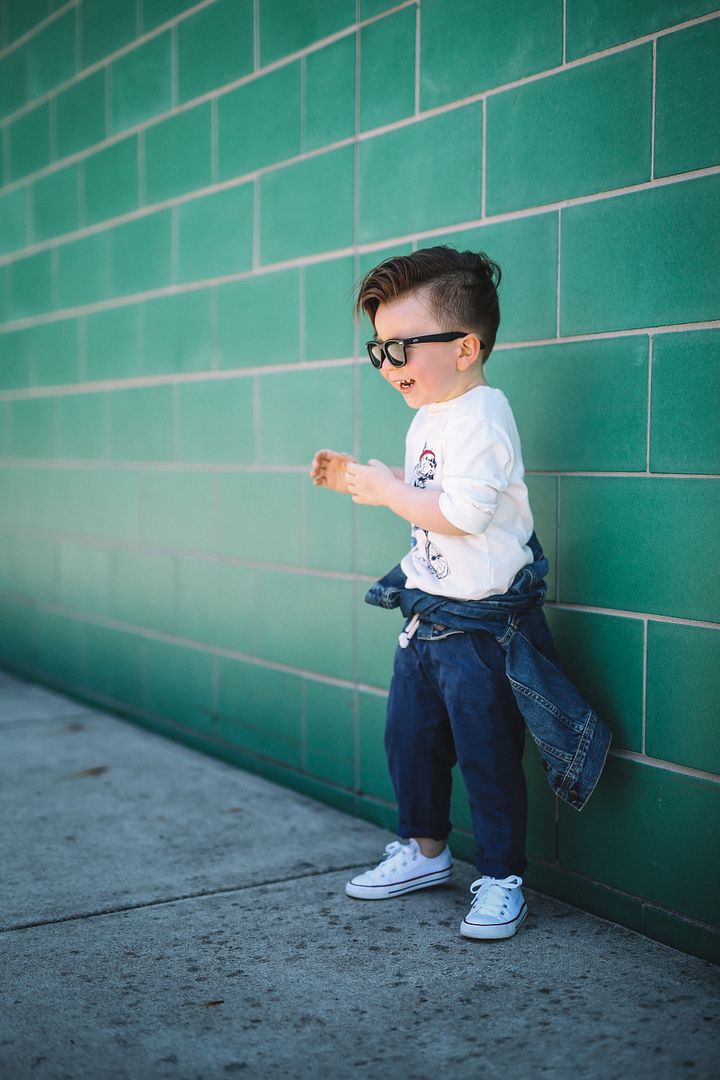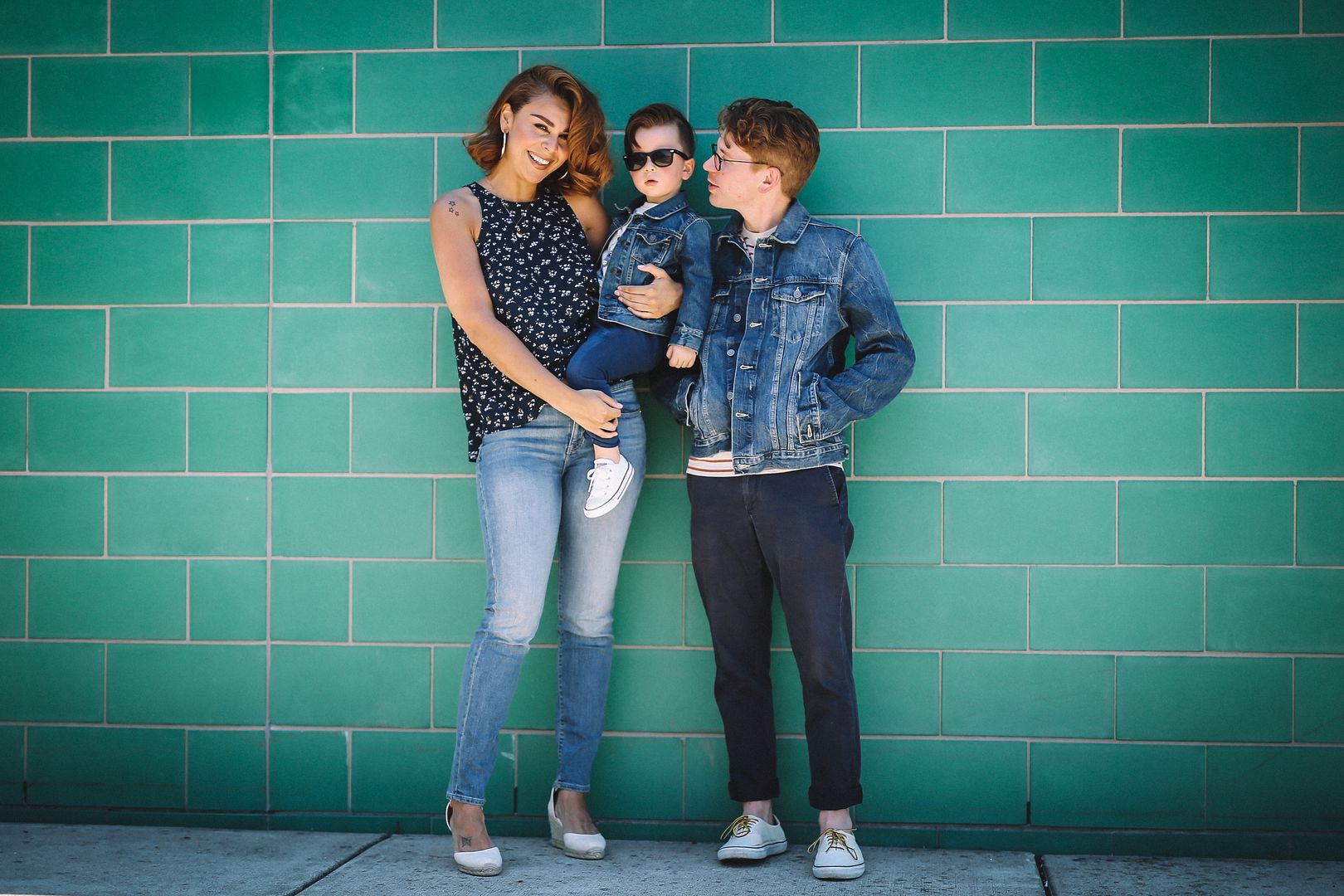 Sadly the summer is coming to an end and the thought of Gavin going to preschool makes me so sad, but while we lose the family beach days and what seems to be never ending sunny days; we gain something exciting from a fashion sense, cooler weather. We all love to do a little refresh in our wardrobes to add to your layers in the crisp fall air and throw on that light jacket that just makes us a little too sweaty in the summer months (we try so hard to pull it off!). Luckily,
Gap Factory
gave me a chance to do a little family refresh for back to school and the coming fall months. I got to style my boys and myself in some denim duds for classic and effortless all-American look. I chose some new jeans for myself which I love the wash on (it really gives them a bit of depth and interest without being too crazy) and the fit hugs my curves perfectly but not too tight so I can still run after my little Gav. For the boys I put them in the perfect fall jacket, denim baby. I am a big fan of denim jackets as they are a great layer not only in the cooler fall months but also can be put together with some thicker layers underneath in the winter time.
Now Mom's, I know we all want our babies to keep their clothes clean while they are away from us at school or daycare but let's face it, that's tough. No wait, that's impossible! That is the great thing about a denim jacket for the little ones because, in my opinion, they just get better looking with wear and age. A beat up denim jacket can tell a story and make a cool statement and if we get lucky our next little bundle will be rocking Gavin's denim goodies too.
(This post was sponsored by Gap Factory)
WEARING