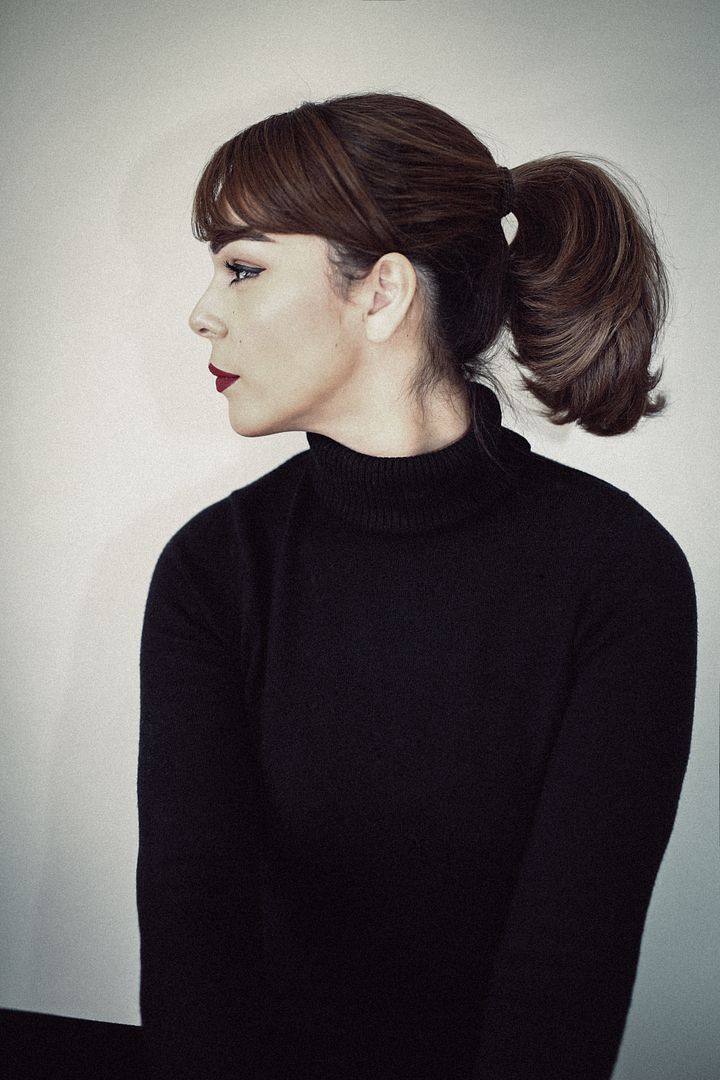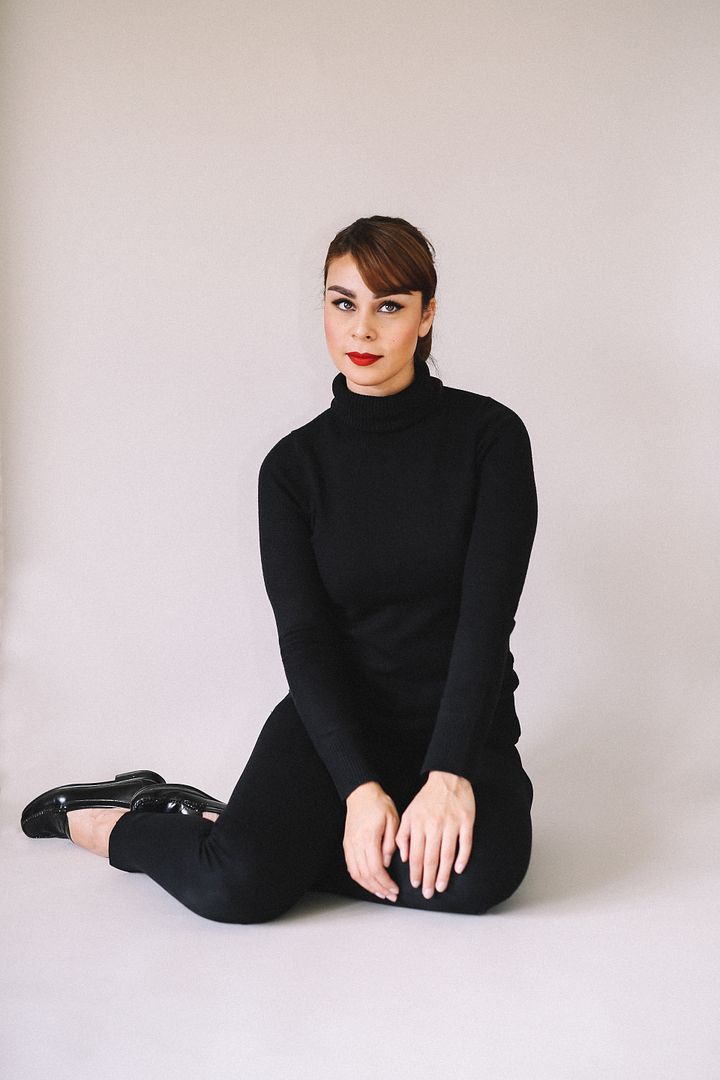 In the spirit of Halloween I decided to play dress up, so I went on Pinterest and searched for some last minute costumes. A lot of Audrey Hepburn in Breakfast at Tiffany's came up, but everyone always does that one. Then I remembered I had an Audrey Hepburn 4 DVD movie set. I saw Funny Face and Jo Stockton it was! The best thing about this "costume" is I didn't have to buy a damn thing. So if you're out of ideas give this one a shot.
I have another classic costume up my sleeves and I won't have to buy a damn thing for this one either. But you'll have to stay tuned for that one. I will try to incorporate Gavin into this one and I think it will be super cute!
If you have any more movie characters costume ideas, I'd love for you to share them with me.
I am having too much fun!
Wearing: French Connection turtleneck, Levis jeans, Bass loafers