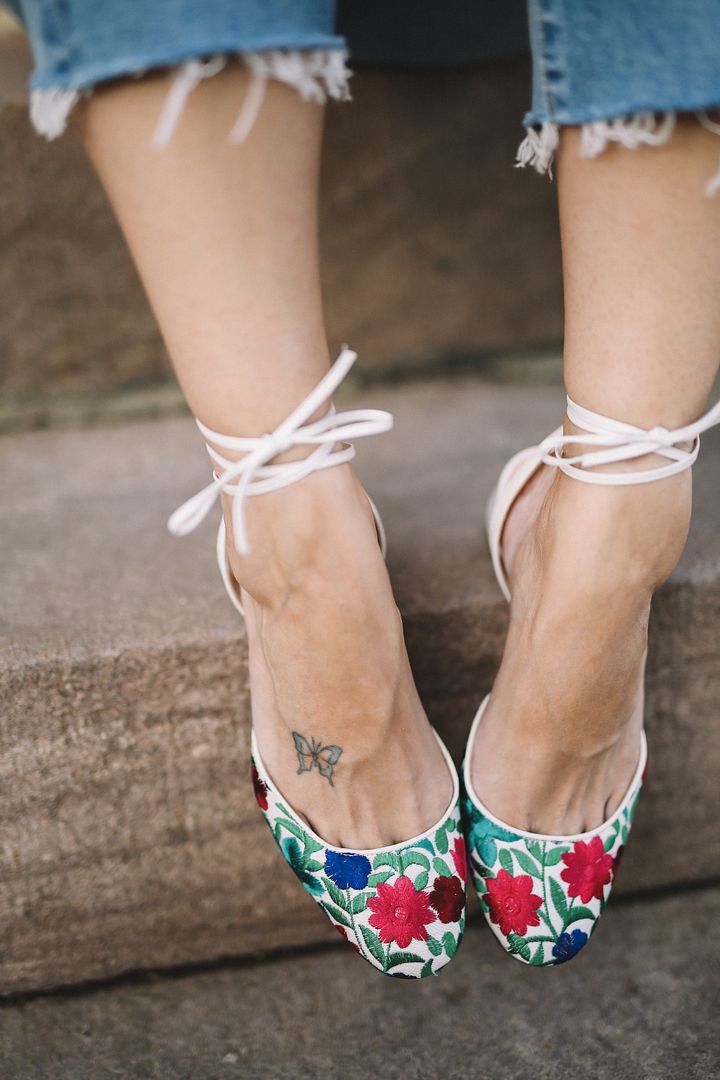 Zara top |
Levi's Wedgie
|
J.Crew shoes
My curls are probably new to you. My close friends didn't know I had curly hair, even Kevin was surprised to see how curly my hair was, but I'd say he was more enamored. He couldn't keep his hands off me.
Anyway, Ever since I can remember I always wore my hair curly. I had waist length hair and I hadn't been introduced to a Dominican hair salon yet. In case you don't know, you get the BEST blowout at a Dominican hair salon. Thank me later. Around the age of 13 I had my first blowout and I became obsessed. I thought I was some hot shit. So hot that I never wore my hair curly again.
I have dyed my hair and straightened it so many times, I thought I had completely lost my curls, so I never bothered. Last month I got haircut, some shaggy layers and I noticed after washing my hair it had some bounce, more than usual. So I went for it, I decided to wear my hair curly and though it took me some time to get use it to it, I did enjoy it and enjoyed the way Kevin looked at me.
So maybe you won't see me with my hair curly all the time, but I'm happy to know that if I want to wear it curly, I can. Also for all of you wanting your curls back, consider getting some layers with a razor, it will make a big difference.
Side note: How cute are my shoes?!