February is finally here, and now I can't wait for Spring! I know, we all feel this way every year. First, we get excited for Fall, then Winter comes, and we just want warm temperatures again. I'm tired of layering. I just want to wear basic tees, cropped jeans and mules.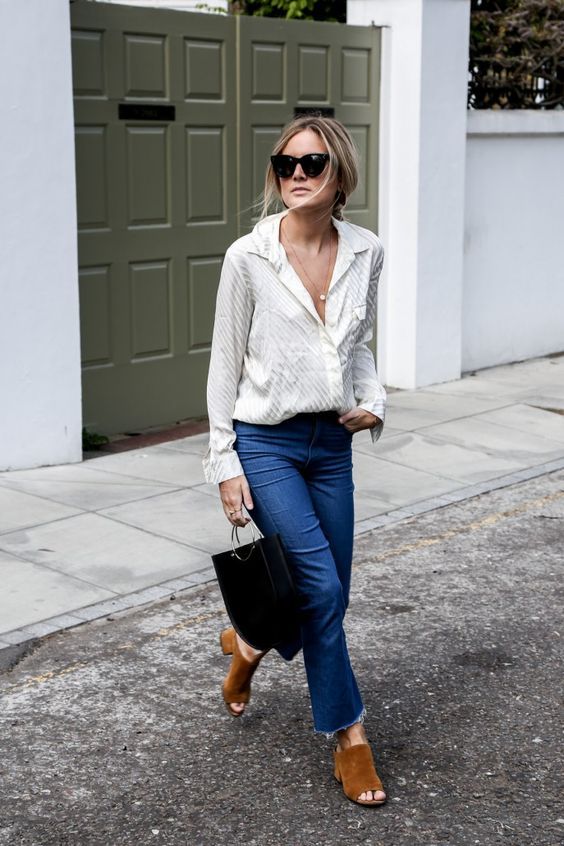 I love this look. It's so effortlessly put together. (found on Pinterest)
1.6397 | 2. Wildfox | 3. Free People | 4. The Fifth Label | 5. English Factory | 6. Moschino
I love these t-shirts ! You can
shop these t-shirts here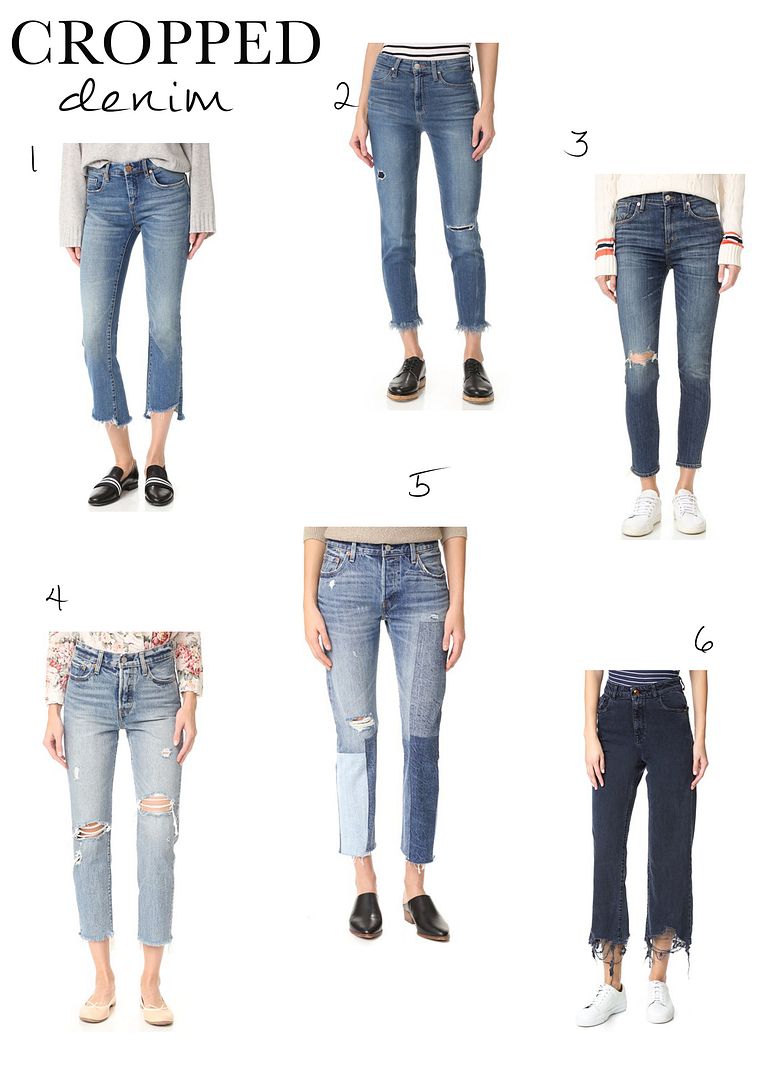 1. Blank denim | 2. Joes Jeans | 3. Agolde | 4. Levis | 5. Levis | 6. DL1961
These cropped jeans are a must have. If you don't have a pair, you better get one now, better yet get two pairs!
Shop cropped jeans here.
Last Summer I got a Black pair of these Jeffrey Campbell mules. They were my "go to" sandals and I wore them almost every day. This year I'm already crazy about them. I mean, how beautiful is that Red pair and the beaded one! Must have!
Shop Jeffrey Campbell sandals here.
HAPPY FRIDAY!